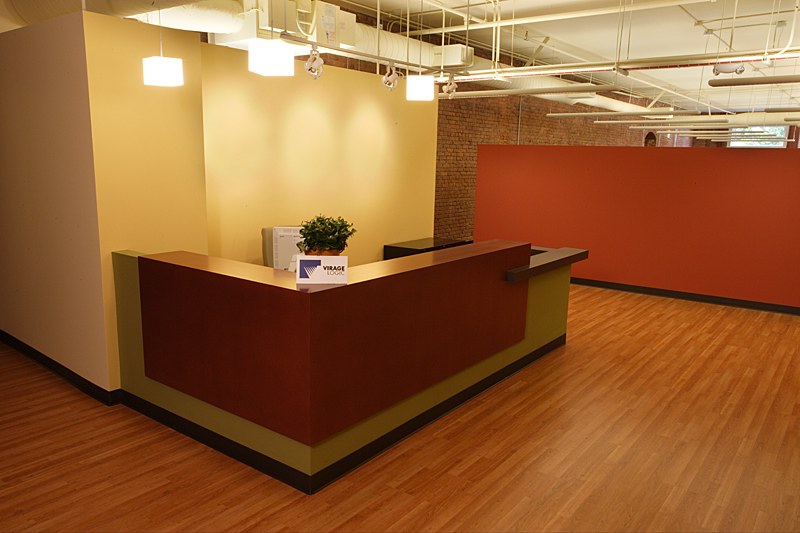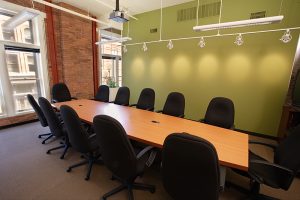 As with our Gibson Guitar project, this 10,048 sq ft improvement took place in a historical building in Seattle's famed Pioneer Square area.
The project consisted of a large server room with additional HVAC, backup power and separate electrical and HVAC metering. As the project called for an open ceiling concept, HVAC-VAV boxes and exposed spiral ductwork were installed throughout the space. Electrical work included indirect lighting and specialty lighting in the reception, conference room and break room areas. A built-in custom reception deck and upper and lower cabinets in the break room, conference room and copy and storage room areas were also installed.
Finishes included 5 accent paint colors, hardwood flooring in the waiting and reception areas, carpet over pad in open and private offices, and VCT in kitchen, server room and storage rooms.
Due to the tight schedule and precise coordination of the tenant's data contractor, moving company, furniture supplier and vendors, we held weekly onsite progress meetings with the building owner and tenant. As a result, the project was completed on time and on budget.